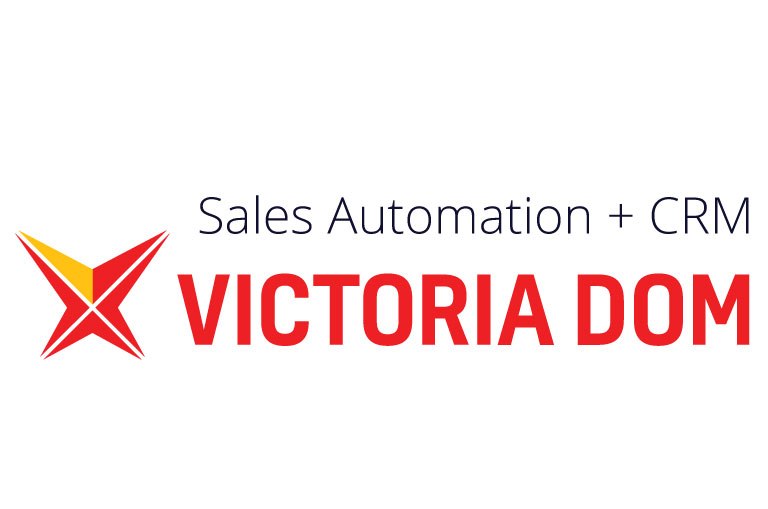 Products & Services taken
ARP Estate Extension
ARP Document Wizard
Microsoft Dynamics CRM 2016
Microsoft Azure SQL
Microsoft SharePoint
ARP Elements
KendoGrid
Company Overview
Victoria Dom is a family-owned company that has been active in the property development market for 25 years. During this time, the company has delivered more than 13,300 built flats and houses. There are currently 12,500 flats under construction and in the pipeline.
Victoria Dom creates flats that meet customers' expectations - they are well-designed, well-placed and comfortable and, above all, affordable. The company's philosophy is simple - it wants to make buying the flat of your dreams easy.
Victoria Dom's experience and reliability have been recognised in the industry environment, and has been awarded many prestigious prizes, such as Forbes Diamonds ( 2013, 2017, 2019 and 2023), or the "Developer Q Certificate" of the Polish Association of Construction Employers, and is also a member of the Polish Association of Developer Companies.
Challenge
When cooperation with Victoria Dom started, one of the biggest challenges was to rebuild the CRM system that could not handle a high volume of cases. The functionality of the existing CRM system was to narrow and unintuitive. The company needed a solution to cover the entire sales process with real estate specific and to improve communication between sales and accounting departments.
As Victoria Dom started to receive more enquiries, the salespeople faced a problem of handling them in the appropriate timeframe. As a result, they needed a solution to relieve their workload by automatically handling very specified enquiries via the website.
Approach
We collaborated with Victoria Dom to create a business proposal that covered all needs, timelines, costs, and long-term advantages. Furthermore, a comprehensive strategy was devised to implement and integrate the new project, considering the needs of end-users within the organization.
Microsoft Dynamics CRM was selected as a solution to manage all communications in the system, but it needed some additional functionality. In addition, we needed to develop a custom solution to cover specific real estate processes. We investigated all the processes with salespersons to create a complete map of interactions and implement it as a solution for automatisation.
Solutions
ARP Estate Extension Module. Custom solution by ARP Ideas - supports the real estate sales process, considering the specifics of the market and all its stages. Beginning with the ability to conduct customer preference surveys, through managing investments, repayment schedules, arrears and discounts, to annexing contracts and handling authorisations. A key advantage of the ARP Estate Extensions module is ability to keep up-to-date with current Polish real estate legislation.
Automatic enquiry processing. Based on selected apartment specifications the system creates the offer for the client if the enquiry fits basic parameters. If the enquiry does not meet the conditions, it is sent to the salesperson with suggested products, who further verifies it. The system makes it possible to specify the percentage of enquiries that go to a particular merchant. Using the ARP Elements tool the offer is immediately embedded in a pre-designed email template, which allows the creation, personalisation and customisation of email, SMS and other communication templates.
Document Wizard. Custom solution by ARP Ideas that helps to create documents based on CRM data in a few clicks.
Task panel linked to the survey system and the automatic dispatch of offers. This tool automatically generates a task after the customer fills in a form on the Victoria Dom website. Salespeople have all the information about the current tasks they have to perform in one place. This allows Victoria Dom to measure how many offers a salesperson conveniently has sent, when he has responded, etc.
Integration with an accounting system that helps to exchange information on clients, invoices and sales data
CRM is integrated with the website to show updated information on listed products with all specifications and statuses
All client's data is protected, and solutions comply with GDPR
Outcomes
The effectiveness of sales and accounting issues has increased so that the client did not need to recruit many new employees despite the significant expansion of the company,
Improved cooperation between sales and accounting departments,
Greater speed of processing enquiries, no need to manually search for products or copy them into an e-mail
Possibility to send offers directly from CRM. It only takes a few minutes to create and send an offer
Management of tasks according to the FIFO. Easy to check the workload of individual employees, the possibility to assign tasks to less busy employees
Faster processing of more requests, consistent communication
Maintenance of all information in the CRM
Possibility to generate automatic reports